SACPCMP Registered Health and Safety Officers from R 11 000.00 per month
SACPCMP REGISTERED HEALTH AND SAFETY OFFICERS FROM R 11 000.00 PER MONTH
Does your company have more than 20 employees in any workplace?
Then the answer is yes, you need a safety officer. This may come as a bit of shock. Many CEO's assume that they only need a safety officer if they have a large group of employees or if their employees operate under somewhat dangerous or hazardous conditions. However this is just not true, as Section 17.1 of the Occupational Health and Safety Act (181 of 1993) states that "Subject to the provisions of subsection (2), every employer who has more than 20 employees in his employment at any workplace, shall, within four months after the commencement of this Act or after commencing business, or from such time as the number of employees exceeds 20, as the case may be, designate in writing for a specified period health and safety representatives for such workplace, or for different sections thereof."
Health and safety is key to growing your business
As the Chief Executive Officer of any business, you are busy focusing on the business aspects of the business and don't really have time to concentrate on Health and Safety matters or systems. The Occupational Health and Safety Act 85 of 1993 recognizes and understands this and therefore makes provision for you to appoint someone to manage this on your / the CEO's behalf: Section 16.2 of the Occupational Health and Safety Act states that "without derogating from his responsibility or liability in terms of subsection (1), a chief executive officer may assign any duty contemplated in the said subsection, to any person under his control, which person shall act subject to the control and directions of the chief executive officer."
Health and safety is your responsibility
It is therefore important to choose the correct person who will be your Health and Safety Officer or Health and Safety Specialist and who can manage your Health and Safety requirements, Health and Safety compliance is a critical element of success and legal compliance for all businesses around the world. Almost all business opportunities and tender requirements require companies to be Health and Safety compliant and to provide actual proof of Health and Safety systems, risk assessments, documentation, committees, training and appointments such as Health and Safety Officer or Specialist in place. The Health and Safety officer appointment and training is the CEO's responsibility and must be approved and finalized by the CEO and not someone else, as the CEO must direct and control and obtain feedback on Health and Safety at least every 3 months but ideally whenever needed.
Your safety officer should:
Be trustworthy and reliable;
Have good administrative and communication skills;
Demonstrate a genuine concern for people;
Respond timeously and be available at all times;
Be confident and address any person or manager who is at fault or not complying;
Take ownership of their responsibility and obligation
Being a natural problem solver
Finally, your chosen person will need the appropriate training to certify him or her as a safety officer. Your best option here is to bring in the professional S.W.A.R.T. HEALTH AND SAFETY Practitioners to ensure they are properly trained and equipped to take over the responsibility and feel confident in performing and executing their important role.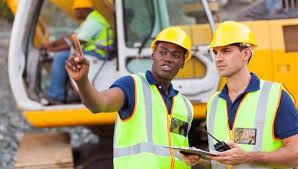 Here are some key points to look out for when assigning a service provider to assist with training your safety officer:
Are they an accredited training provider with the
Is the Health and Safety Officer or Health and Safety Specialist course accredited as a skills program
Is the training provider able to assist with other Health and Safety training services such as first aid, firefighting, evacuation planning and other Health and Safety courses like H&S Representative;
Is your training provider able to assist your Health and Safety Officer inimplementing the correct Health and Safety Management System aftertheir training is completed?