Covid 19 work prevention kit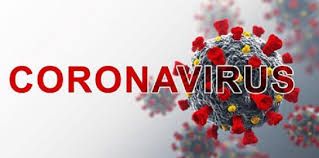 Covid 19 work prevention kit From R 1200.00 FOR ALL Businesses
COVID-19 signs and symptoms

COVID-19 follows a tell-tale 14-day pattern illustrated with:
Dry cough
Sore throat
Breathing difficulties
Fatigue
Fever

Spreading COVID-19

The coronavirus is airborne and spreads via droplets when an infected person coughs or sneezes. Close contact in the workplace must be avoided and employers are urged to introduce a social distancing programme.
Workers should keep at least two metres apart. Workers must also wear face masks that cover their nose and mouth.
Droplets can also land on work surfaces and will remain infectious for at least 72 hours. That is why workers should wear gloves and protective clothing, while a strict cleaning regime should take place in the working environment daily.
The coronavirus can also be transferred by human contacts, such as shaking hands. Employers must put a strict hygiene programme into place which involves handwashing stations equipped with soap, water, bottles of hand sanitizer and disposable paper towels.
Preparing for a COVID-19 Workplace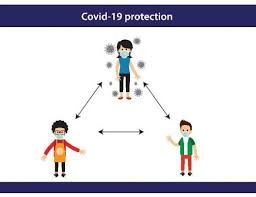 Develop a Workplace Plan that encompasses health and safety policies and procedures programme. The plan should incorporate measures to be taken if there is an outbreak of COVID-19 in the workplace such as:
How to keep operational with a reduced workforce due to illness or other lockdown restrictions. This should also include measures on how to operate if contractors and suppliers are restricted from the premises.
Share all relevant information about the Workplace Plan with employees, emphasising key points:
Like staying at home when experiencing coronavirus symptoms. Incorporate sick leave arrangements into the plan to dissuade workers from camouflaging symptoms if they are concerned about losing pay.
Translating the urgency of hygiene precautions to curb the spread of the virus, employers should display posters that are easily understood by all language groups. These should depict pictures of hand washing, covering the nose and mouth with an arm or a tissue, avoiding shaking hands, cleaning hands with bottled sanitizers. Posters should be displayed at strategic points throughout the workplace.
Pedal-operated waste bins should be lined with a plastic bag to avoid hand contamination when emptying the contents. Provide bottled alcohol-based hand sanitizers as well as handwashing stations with soap and running water.
Undertake a thorough cleaning of the workplace before restarting operations. This should be followed by a daily cleaning regime of the working environment. All floor and worktop surfaces should be disinfected daily, as should all work equipment used and operated by employee
Covid 19 work proven kit
has developed an online Back to Work Prevention Kit which guides employers every step of the
COVID-19 way.
The kit arms employers with everything they need to know to comply with the OHS Act compliance rules and regulations.
The kit contains:
COVID-19 Policy
Personal Protective Equipment (PPE) Policy
Testing / Screening of Employees for COVID-19 Policy
Working from Home Policy
Working from Home Risk Assessment
Travelling to and from Work using Public Transport Risk Assessment
Workplace Risk Assessment – Exposure to Infections Diseases
Workplace Readiness after Lock
Control measures Guidelines
Induction Booklet
Toolbox Talks
Awareness Posters
Daily Mandatory Checklist